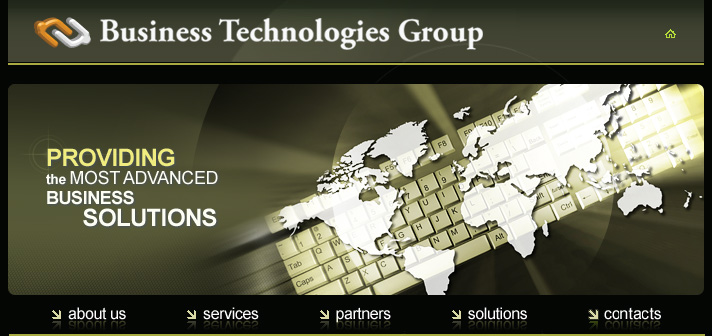 Service is a way of doing business. It is our commitment to our clients.

We know computers are mission critical to today's businesses. Our goal is to prevent down time by proactively maintaining our clients' network. If something does go wrong, getting the system back up and running is our highest priority.

Support Services.

BTG offers a variety of support services, from desktop applications to server configuration and administration.

We offer onsite as well as remote assistance. With our remote control utilities, we can take control of your system's desktop to trouble shoot a problem or train a user. Contact us about how our remote services can save you time and money.


Hardware Repair

We offer non-warranty service on major brands such as Apple, IBM, Okidata, APC, Linksys, Dlink, 3Com, SonicWall, Lexmark, Dell, Gateway, Sony, Hewlett Packard and Epson. Call us for details.



Small Business Specialists
On-site Support and Repair
Remote Support
Remote Network Administration

Virus Prevention and Repair

Managed Services
Microsoft Certified Professional, MCP
Network Certified
Hewlett Packard Support and Service
Apple Support and Service
Data Network Design
Network and Internet Security
Document Management
Network Printing and MFP Solutions
Wireless network solutions
Web site Design and Hosting
Data Recovery Service
Training

We also offer Iphone and Ipad configuration for networks, secure WiFi, and Microsoft Exchange email configuration.